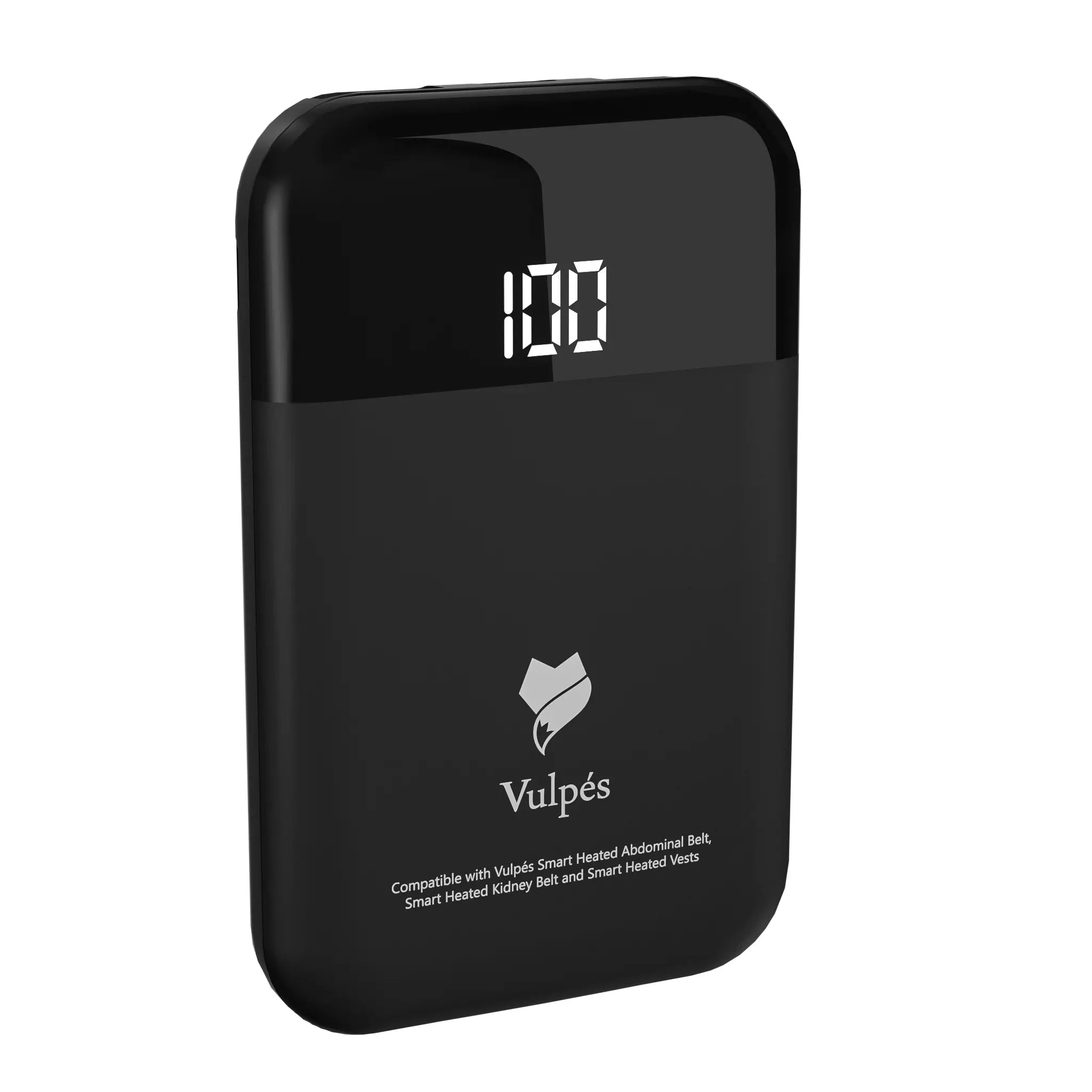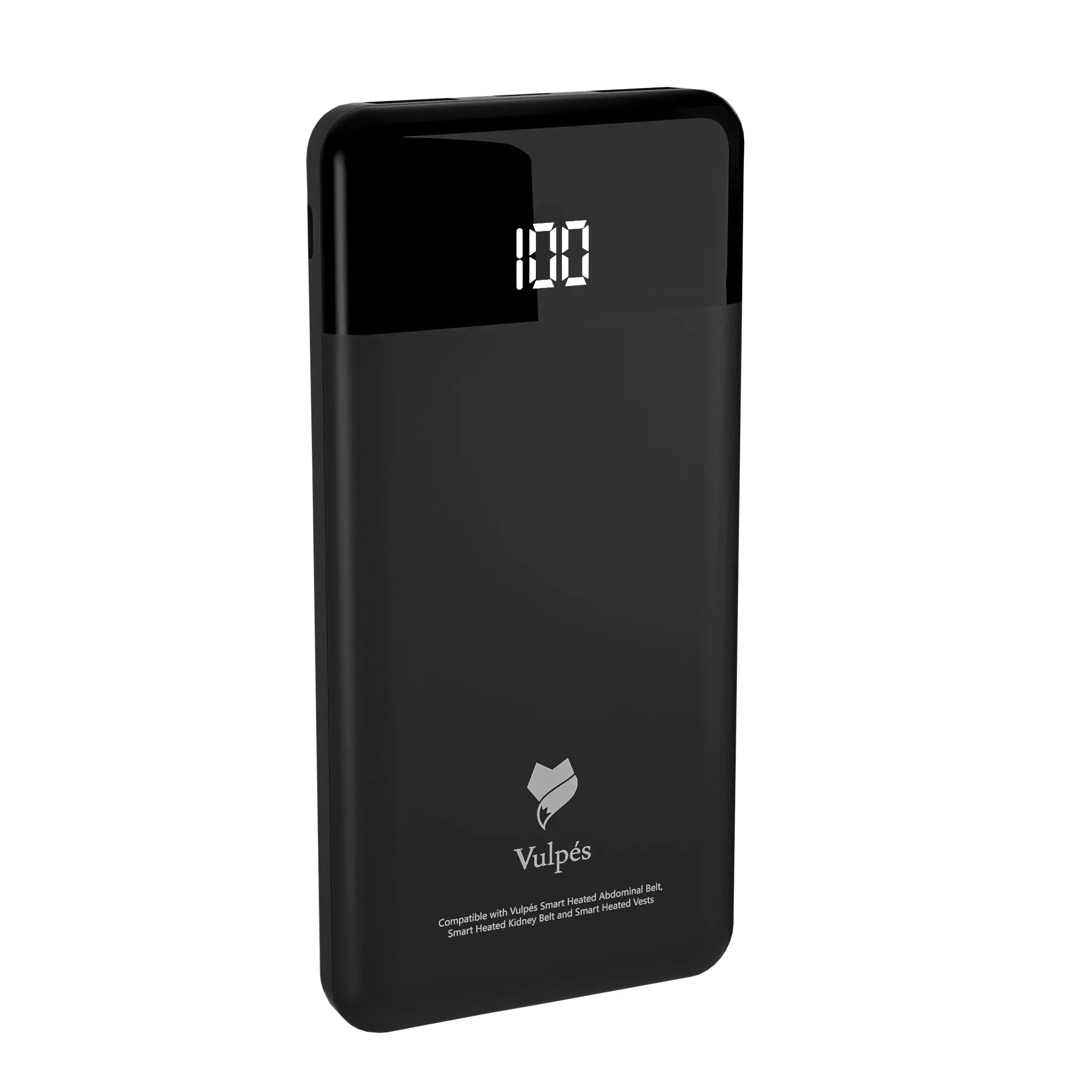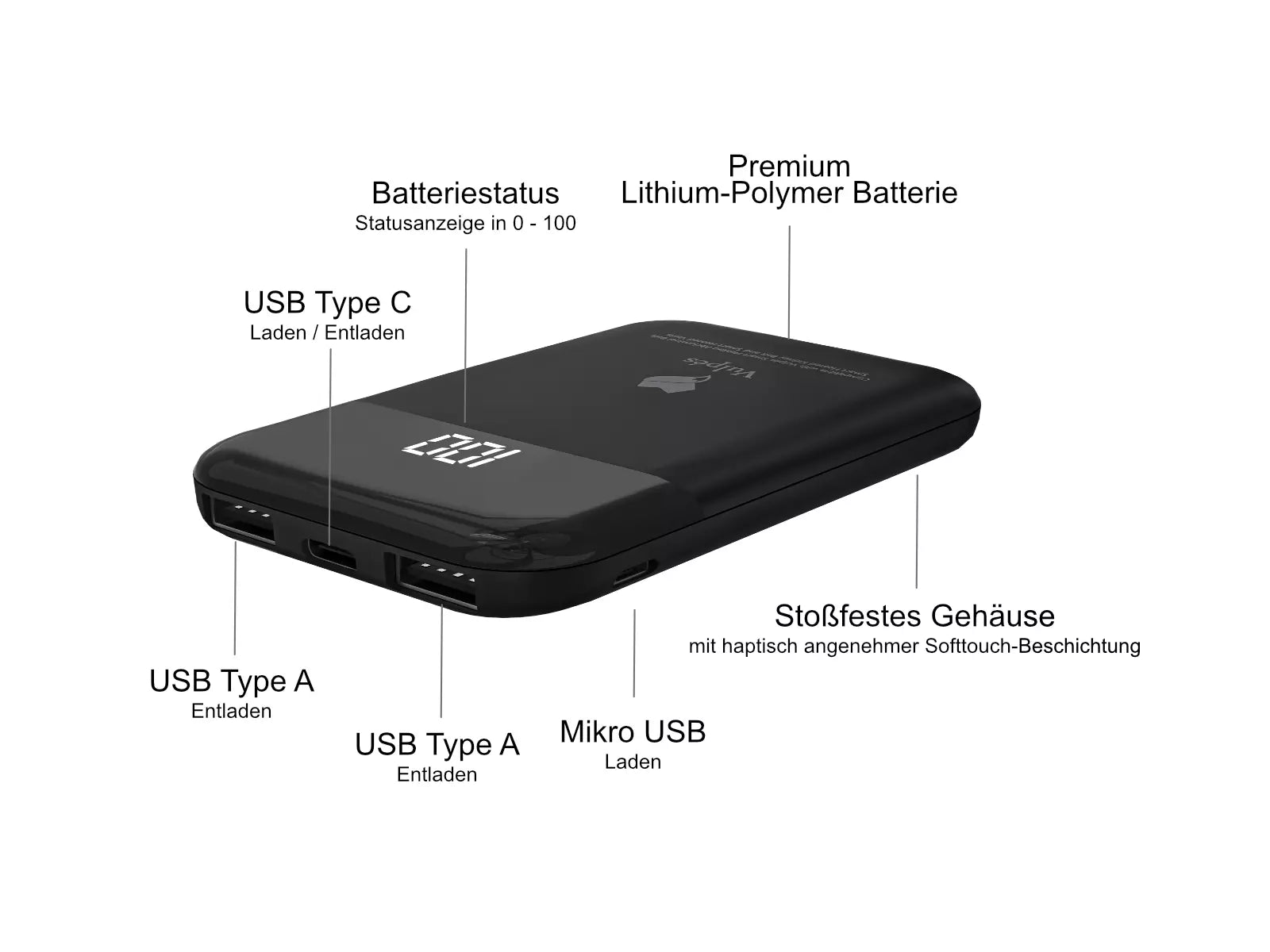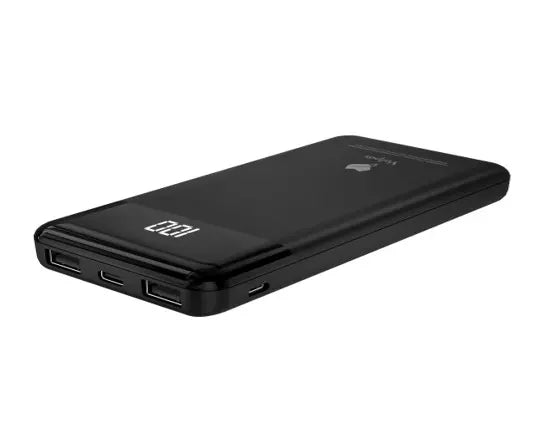 The ultra-thin Vulpés Power Bank in onyx black is your mobile energy source for indoor and outdoor use. The PowerBank is suitable for charging your smartphone and Vulpés products, specifically for use with the smart heated belt portfolio, the Vulpés BellyBelt and Vulpés HeatBelt as well as the smart heated vest and compatible with other Vulpés heated apparel.  
The Vulpés PowerBank uses a premium lithium polymer battery with the capacity ranging from 5,000 to 10,000 mAh. The integrated display shows the charge of the PowerBank to the exact percentage
The Vulpés PowerBank is encased in a matt black housing made of ABS and thermoplastic polyurethane to protect the battery as well as the electronics against external impact. In addition, the inner case design features reinforcements to protect the battery cells. 
High-quality electronics are built into the PowerBank, offering numerous protective features such as overheating protection, overcharging protection, overload and short-circuit protection and many more. To reduce wear and tear during use and at the same time increase the lifespan of the PowerBank, precious components have been used. These reduce heat generation within the housing and thus prevent the battery's capacity from dropping sharply.
The material composition enables a compact and ultra-light design. Due to the ultra-slim design, the PowerBank offers comfortable carrying.
The Vulpés PowerBank is compatible with iOS and Android smartphones. Furthermore, the PowerBank can be used to charge Vulpés products such as the smart heated insoles, glove and hat modules. The PowerBank is suitable for use with Vulpés Ganymed (smart heated vest) and Vulpés BellyBelt as well as HeatBelt and HeatBelt Pro. 
Share