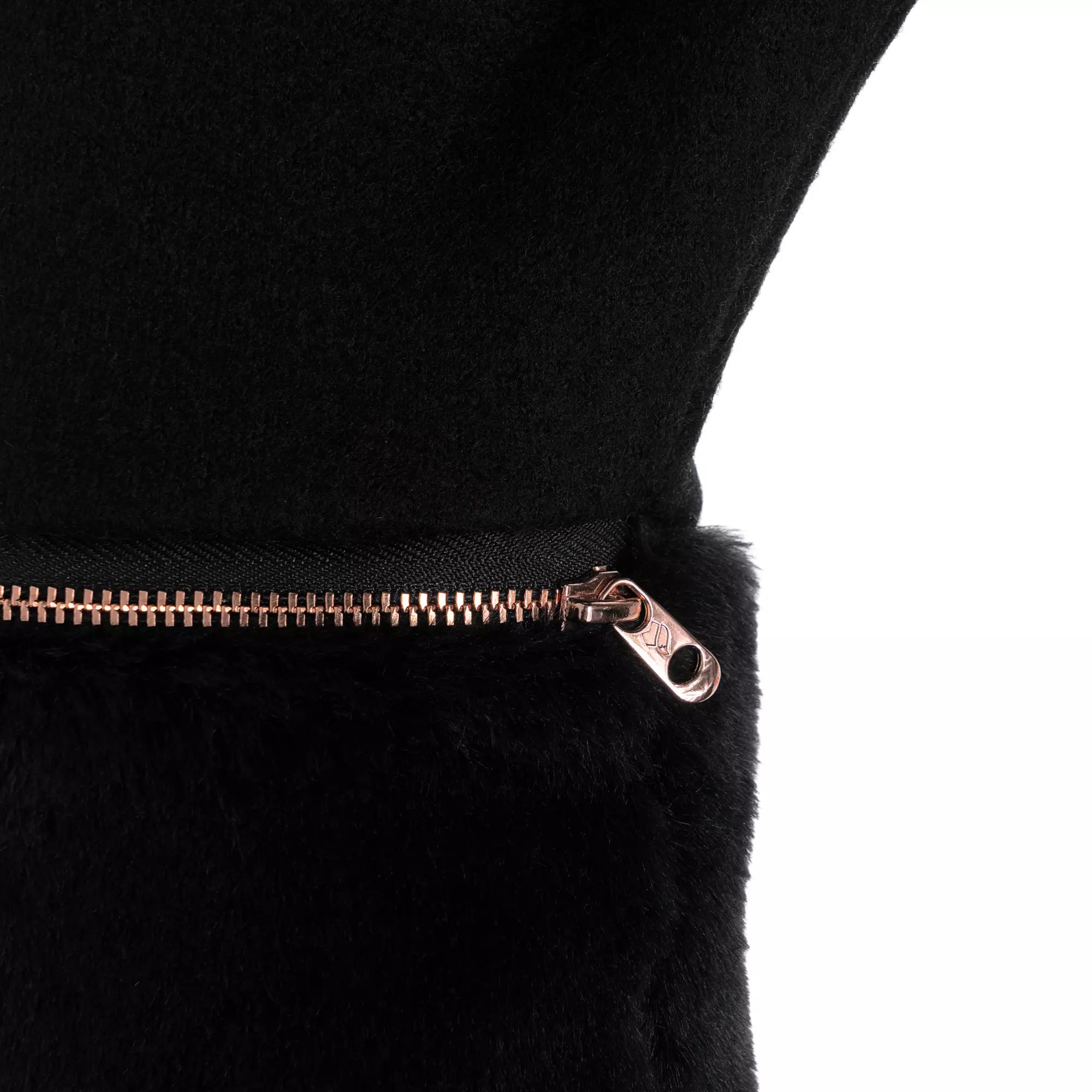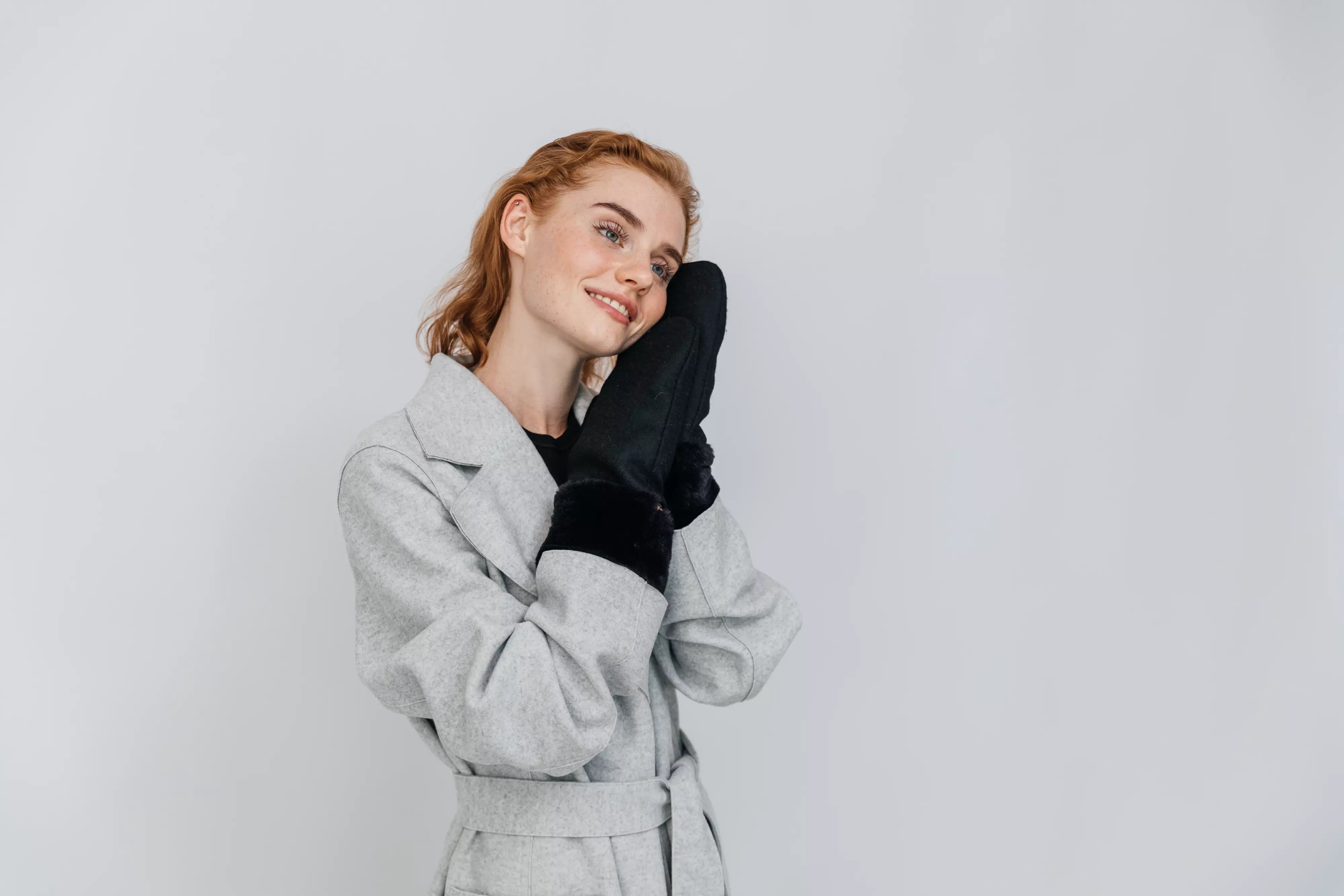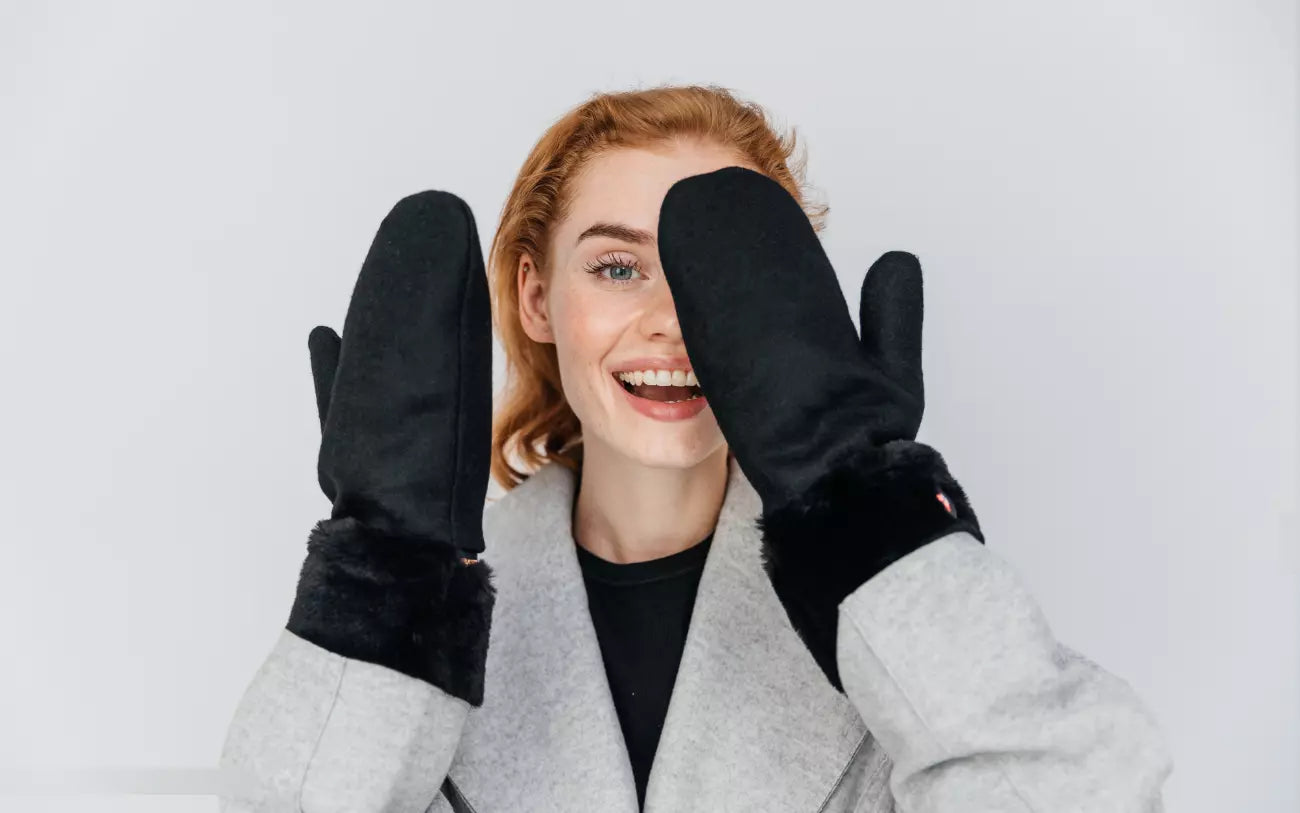 Vulpés Mercury - heated designer mittens
Elevate your winter style with a touch of luxury and warmth – introducing our heated designer mittens. Combining the artistry of high-end design with cutting-edge heating technology, these mittens redefine cold-weather elegance.
Crafted with meticulous attention to detail, these mittens boast a sophisticated and stylish exterior that effortlessly complements your fashion-forward look. The integration of advanced heating elements ensures your hands stay comfortably warm, even on the iciest of days.
Whether you're strolling through city streets or attending an outdoor event, these mittens add a luxurious touch while keeping your hands cocooned in gentle warmth.
The Vulpés Mercury has a heating performance of up to 60°C / 140°F and heats up the most sensitive finger part. The embedded graphene elements create an area-based heating structure that has a more pleasant warming experience. In addition, graphene panels are more efficient, safe, and have water-proof properties compared to conventional wires.
The Vulpés Mercury is made of a high-quality soft and durable material combination, which offers excellent comfort and less bulkiness. The Vulpés Mercury uses exclusively handwoven polyester-based artificial / eco fur.
The premium lithium polymer battery keeps the fingers warm for 2 to 5 hours.
The graphene technology provides inert protection against sparks and flammability. The controlling system of the heated mittens has a waterproof design, the cables are isolated and the battery pocket has water-proof fabric to prevent the moisture from getting in touch with the electronic parts.
We recommend cleaning the heated mittens by hand washing. Please remove the batteries from the pocket in advance.
Share
Designed for everyday wear
Vulpés Mercury combines powerful technology with a fashionable design. The high-quality materials and excellent workmanship "Made in Italy" make the mittens an optically appealing and at the same time functional accessory for the cold season. Whether on a walk, on the slopes, or when going out, Vulpés Mercury warms the fingers both actively and passively providing a comfy outdoor experience.
The pinnacle of warmth and comfort
The heated mittens feature advanced heating performance based on graphene technology. With three distinct heat modes, you're in command of your comfort. Choose from low, medium, or high settings to match your preferences and the weather conditions. The strategically positioned heating elements on the front fingers and thumb envelop your hands in soothing warmth, targeting your fingers and palms with precision.
the More vibrant outdoor lifestyle
Cold hands can lead to discomfort and even frostbite in extreme conditions. Heated mittens help maintain proper blood circulation, reducing the risk of cold-related discomfort and keeping your hands and fingers healthy, enjoying outdoor activities at its finest.
FAQs for the smart heated mittens
Our heated mittens utilize advanced heating technology, featuring graphene-based, integrated heating elements that radiate warmth to your hands. Rechargeable battery powers these elements, ensuring your hands remain cozy in cold weather.
Yes, our mittens are designed to be water-resistant, providing protection against light moisture such as snow or drizzle. However, they are not fully waterproof, so it's recommended to avoid submerging them in water.
Absolutely! Our mittens offer adjustable heat settings, allowing you to customize the warmth to your preference. The mittens include multiple heat levels, empowering you to find the perfect comfort level for varying conditions.
Charging is simple. Connect the provided charger to the batteries' charging ports and a power source. The LED indicator will change color from red to green when the mittens are fully charged.
Yes, our mittens come in various sizes to accommodate different hand dimensions. Please refer to our sizing guide to choose the right fit for you.