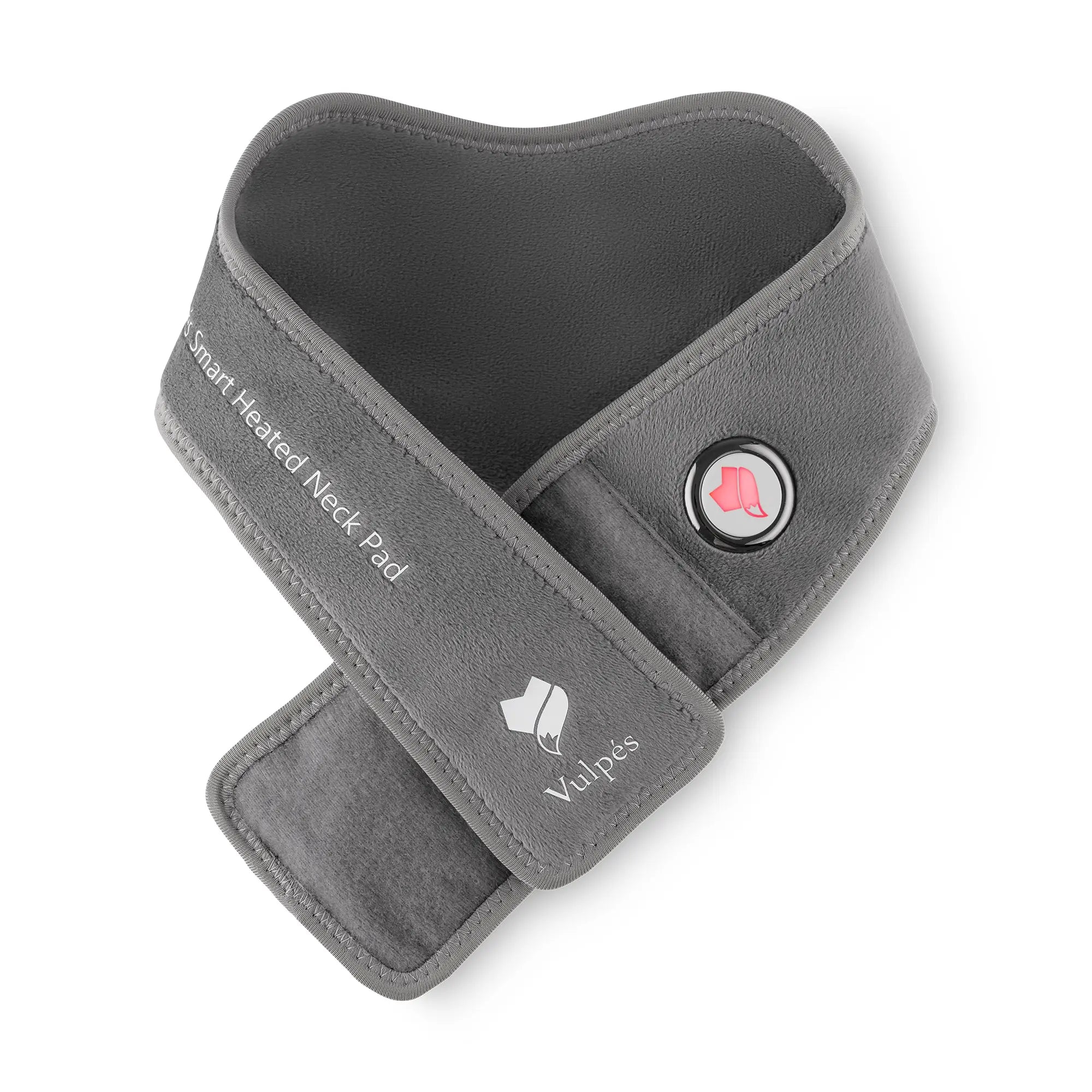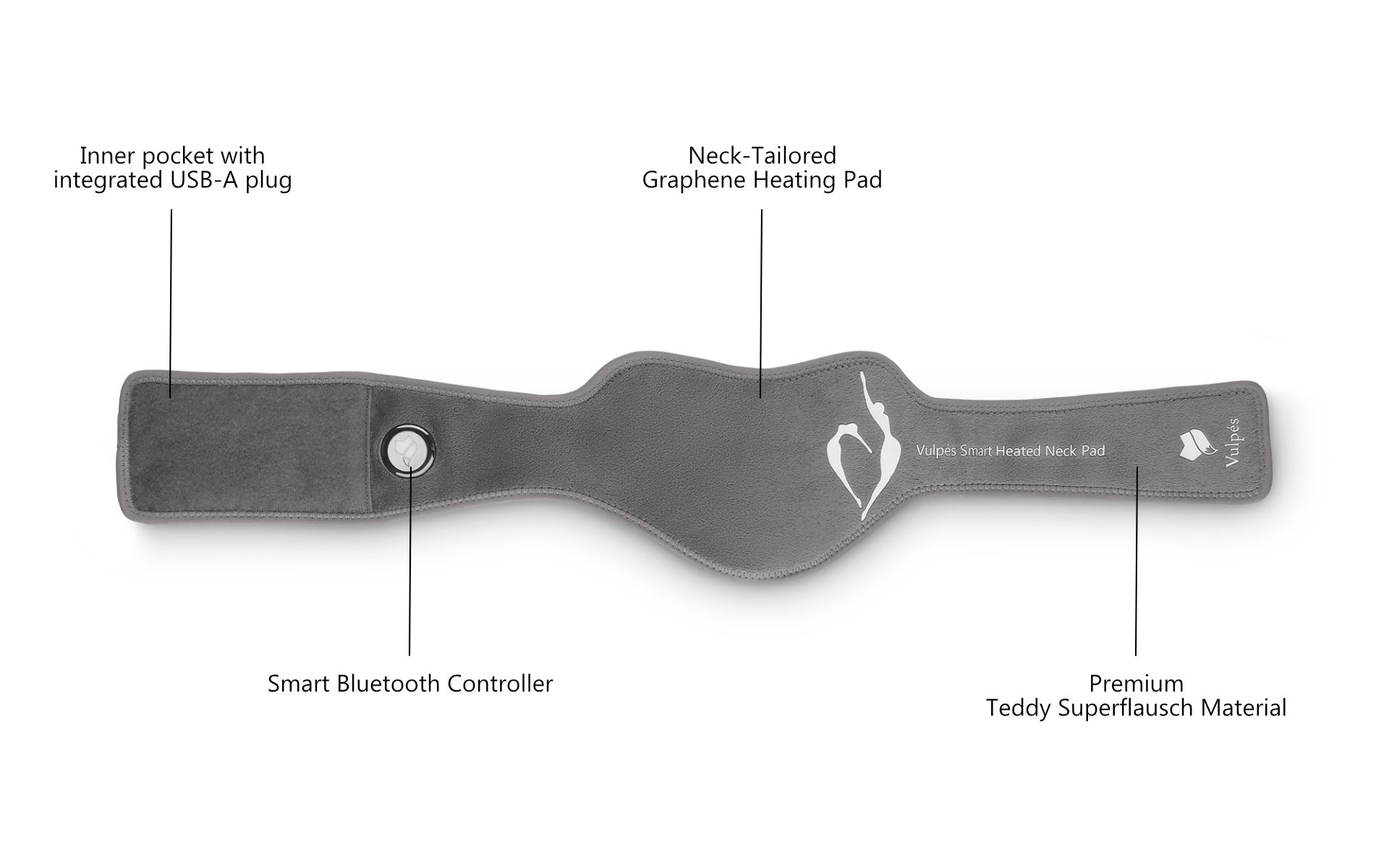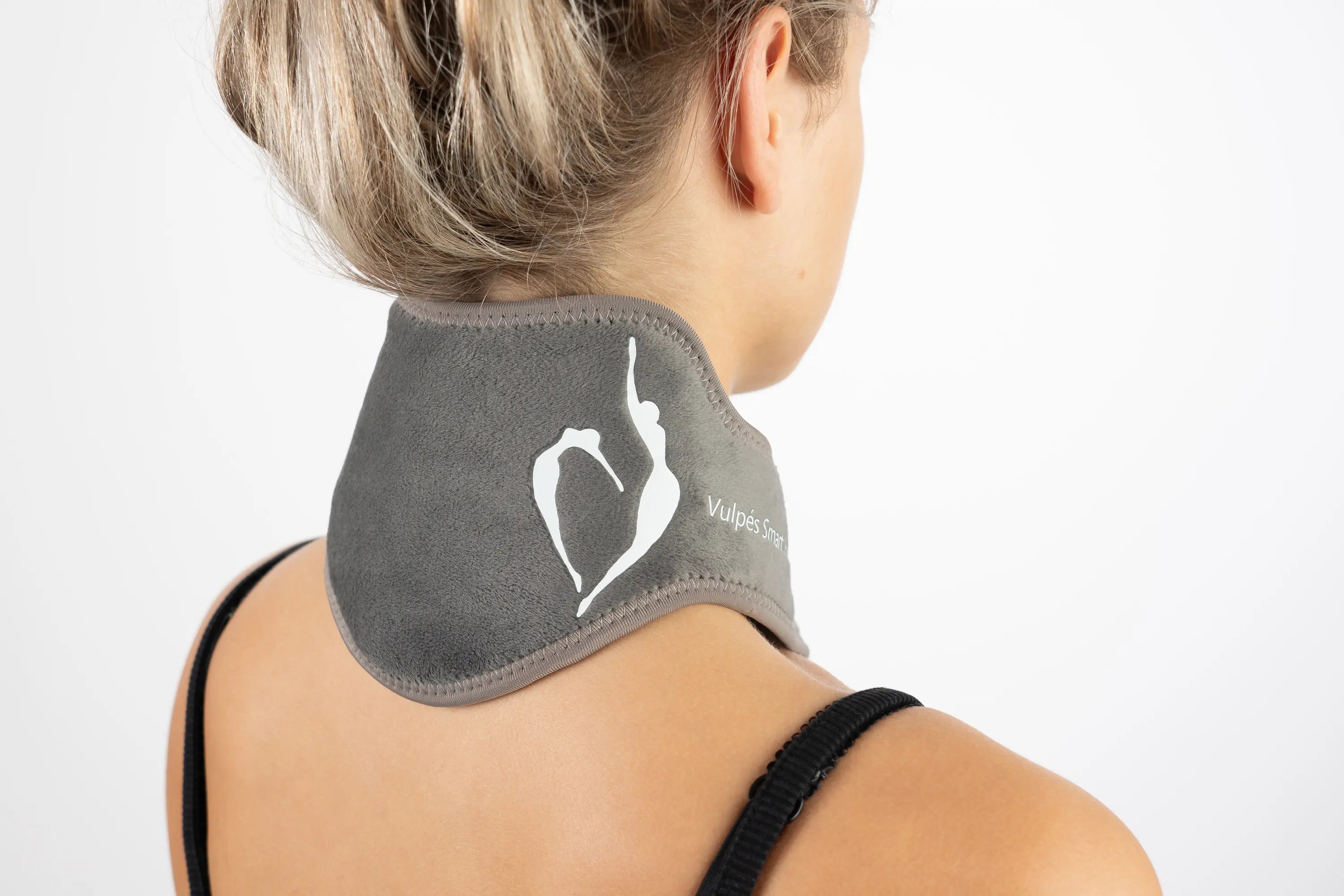 Vulpés NeckPad PRO - Wireless, Smart Heated Pad
Discover ultimate comfort and relief with our cutting-edge Smart Heated Neck Pad. Designed to melt away tension and stiffness, this innovative neck pad harnesses intelligent heating technology to provide targeted warmth, promoting relaxation and soothing aching muscles.
The primary purpose of a smart heated neck pad is to relieve neck pain and discomfort. The gentle heat generated by the pad helps to relax muscles, ease tension, and alleviate soreness, providing relief from various types of neck-related pain, such as muscle stiffness, tension headaches, and neck sprains.
The Vulpés NeckPad can be heated up in the range of 35-55°C [95-131°F]. The heat settings can be controlled with (a) an integrated 3-mode controller, (b) a mobile app on the smartphone and (c) voice command [for iOS only].
With the use of the PowerBank the smart heated neck pad can be used anytime and anywhere. Whether at home, in the office, or during travel, individuals can access soothing heat for their neck muscles.
Our heated neck pad is crafted from a premium blend of soft and durable materials. The plush fabric ensures a gentle touch on your skin, while maintaining long-lasting durability for repeated use.
The graphene technology provides inert protection against sparks and flammability. In addition, the integrated temperature sensor monitors the heat and provides overheating protection. The Vulpés heated neck pad as well as the PowerBank are certified according to European regulations and meet all relevant safety standards.
We recommend cleaning the smart heated neck pad by hand washing. Please remove the PowerBank from the pocket in advance.
Share
"Engineered in Germany with care and thoughtfulness"
Potential uses for the heated NeckPad Pro*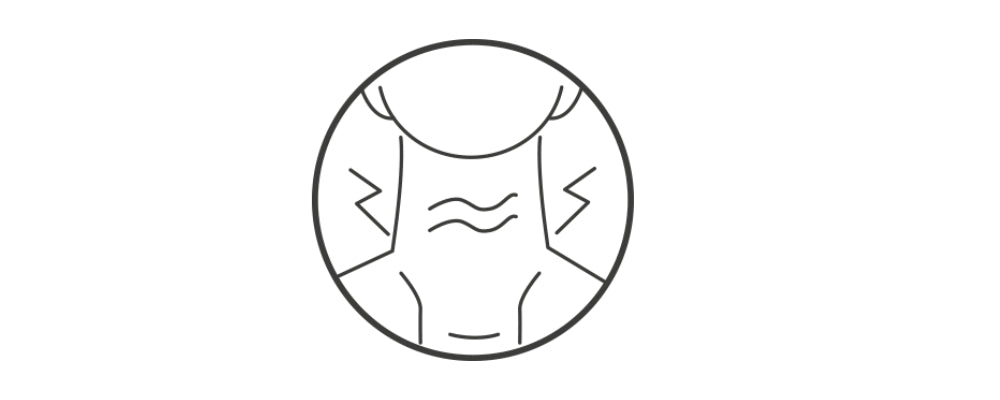 Neck Stiffness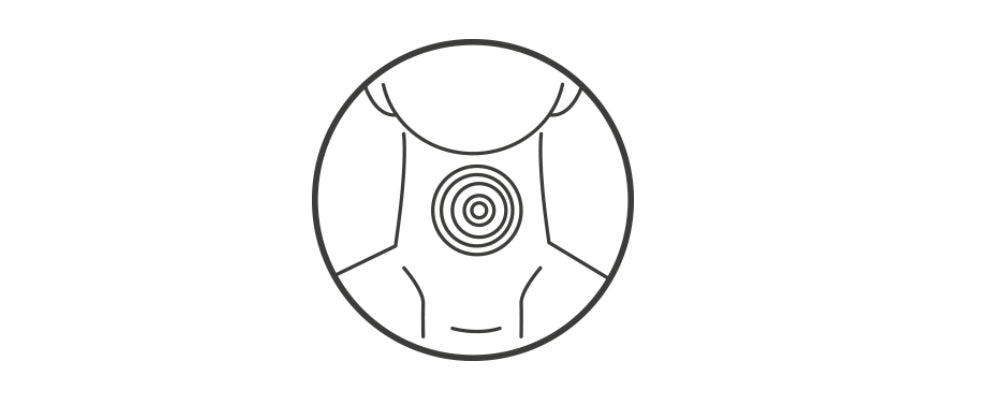 Muscle Spasm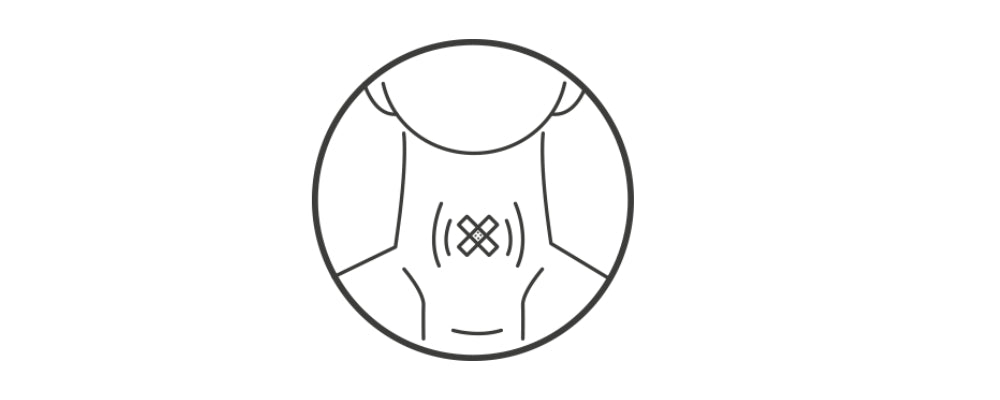 Pain relief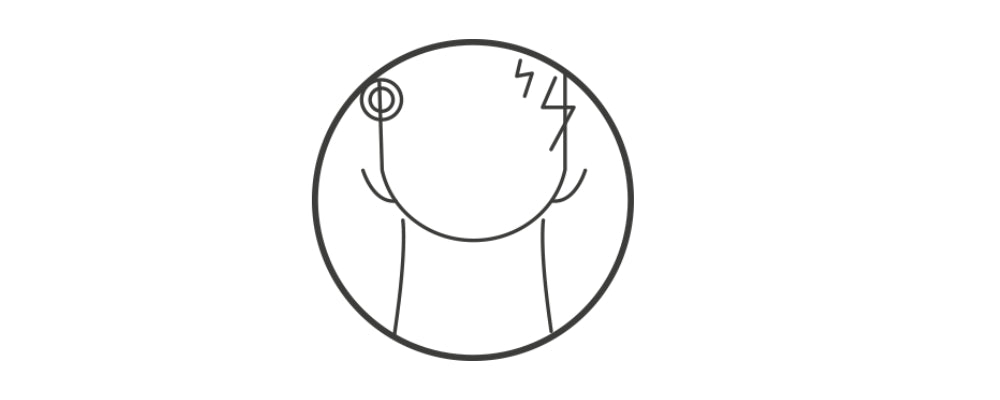 Mild Headache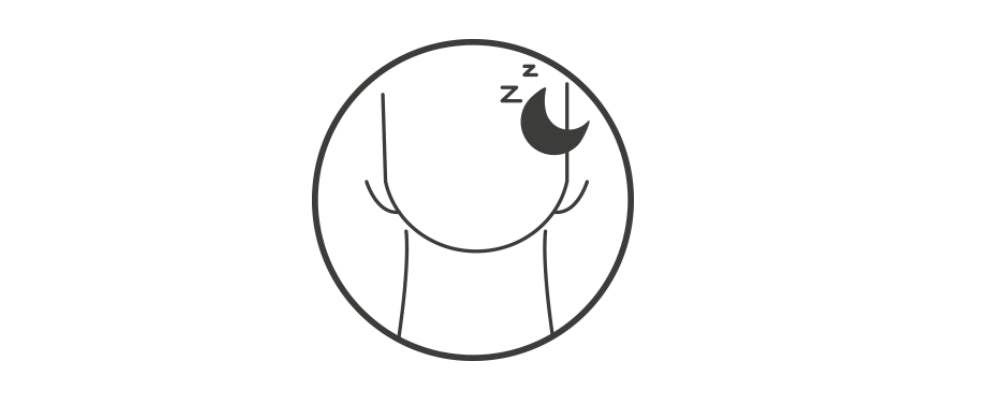 Promoting Sleep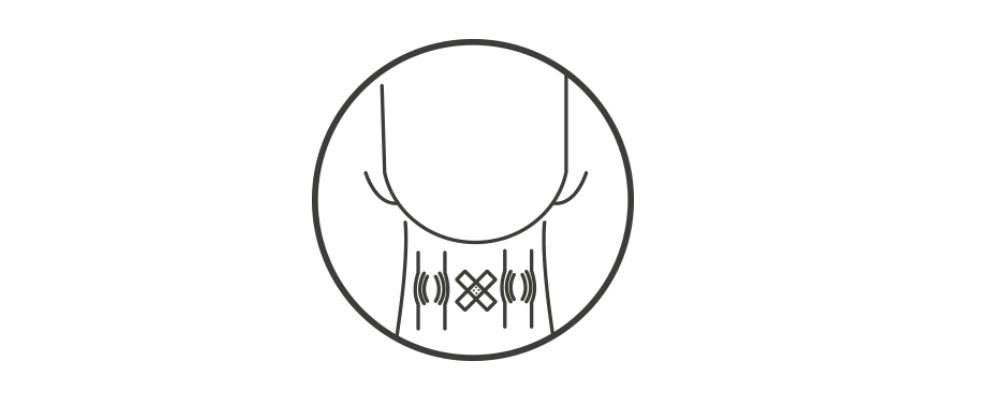 Aiding Muscle Recovery
Pain Relief, Muscle Relaxation and Enhanced Blood Circulation
Soothing Relief: Heated Neck Pad for Pain Alleviation
The gentle heat generated by the pad helps to relax muscles, ease tension, and alleviate soreness, providing relief from various types of neck-related pain, such as muscle stiffness, tension headaches, and neck sprains.
By delivering a consistent and warm sensation, the neck pad promotes muscle relaxation. Relaxed muscles are less likely to be tense and contribute to a more comfortable and stress-free experience.
The heat from the pad improves blood flow to the neck area. Enhanced circulation ensures that muscles receive sufficient oxygen and nutrients, aiding in faster recovery and reducing muscle fatigue.
Rapid heat up in view seconds
Instant Comfort: Fast-Heating Neck Pad for Quick Relief and Warmth
Experience the soothing warmth within seconds as the heating neck pad quickly reaches the desired temperature. This enables swift relief from muscle tension and pain.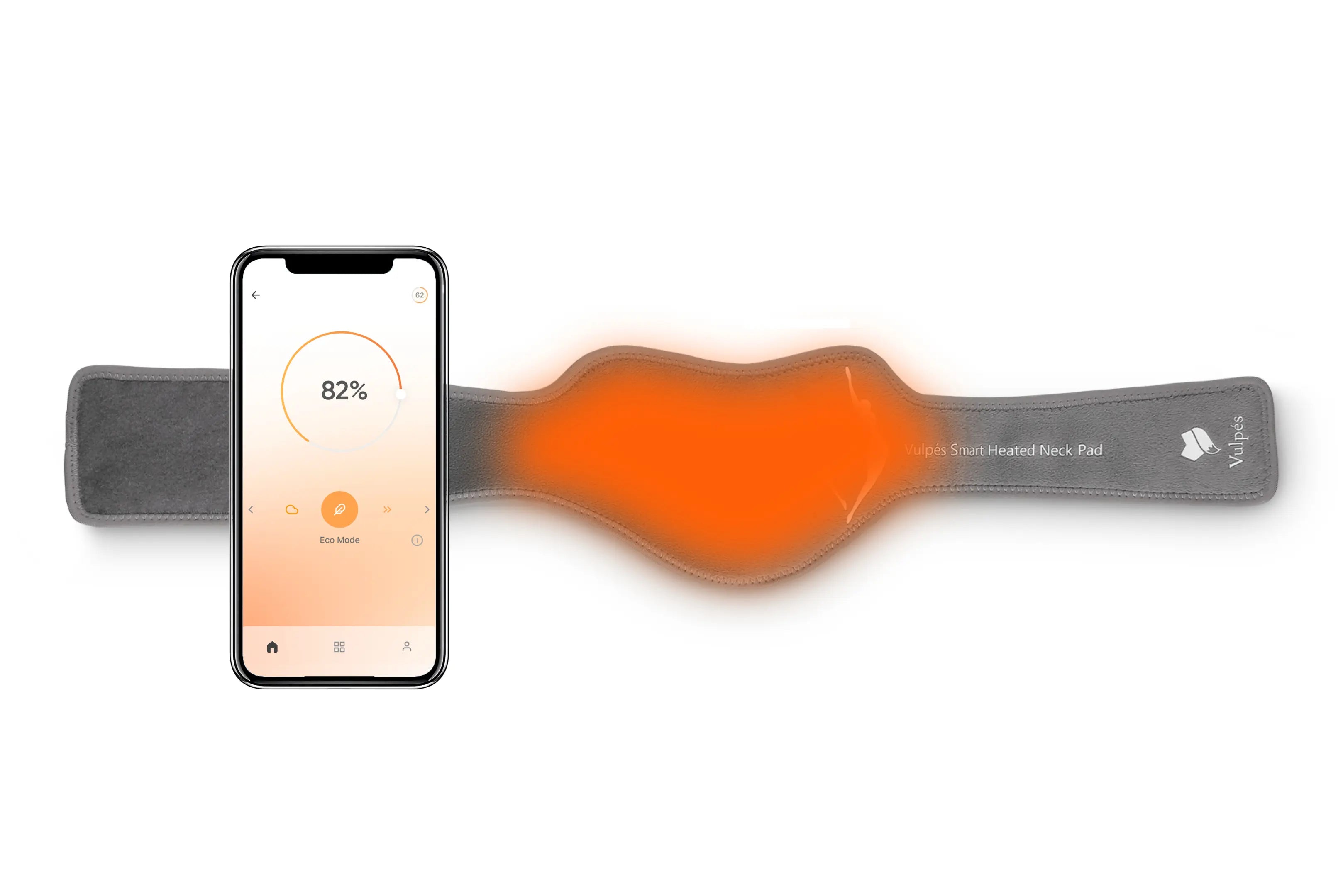 Precise heat control at your finger tips
Customized Warmth: Heated Neck Pad with Adjustable Personal Heat Settings
Smart heated neck pad comes with adjustable heat settings, allowing users to tailor the level of warmth required.
With the touch of your fingertips, you can adjust the heat intensity to match your unique preferences and needs. Whether by using the smartphone for precisely fine-tuning the warmth or quick access via the 3-mode controller you can personalize your tailored heat setting.
On-the-Go Comfort
Portable Heated Neck Pad
Its portable design allows you to enjoy warmth and relaxation on the go. Whether at work, during travel, or in the comfort of your home, the heating neck pad ensures soothing relief and flexibility, promoting a revitalized you.
How to deploy the smart heated neck pad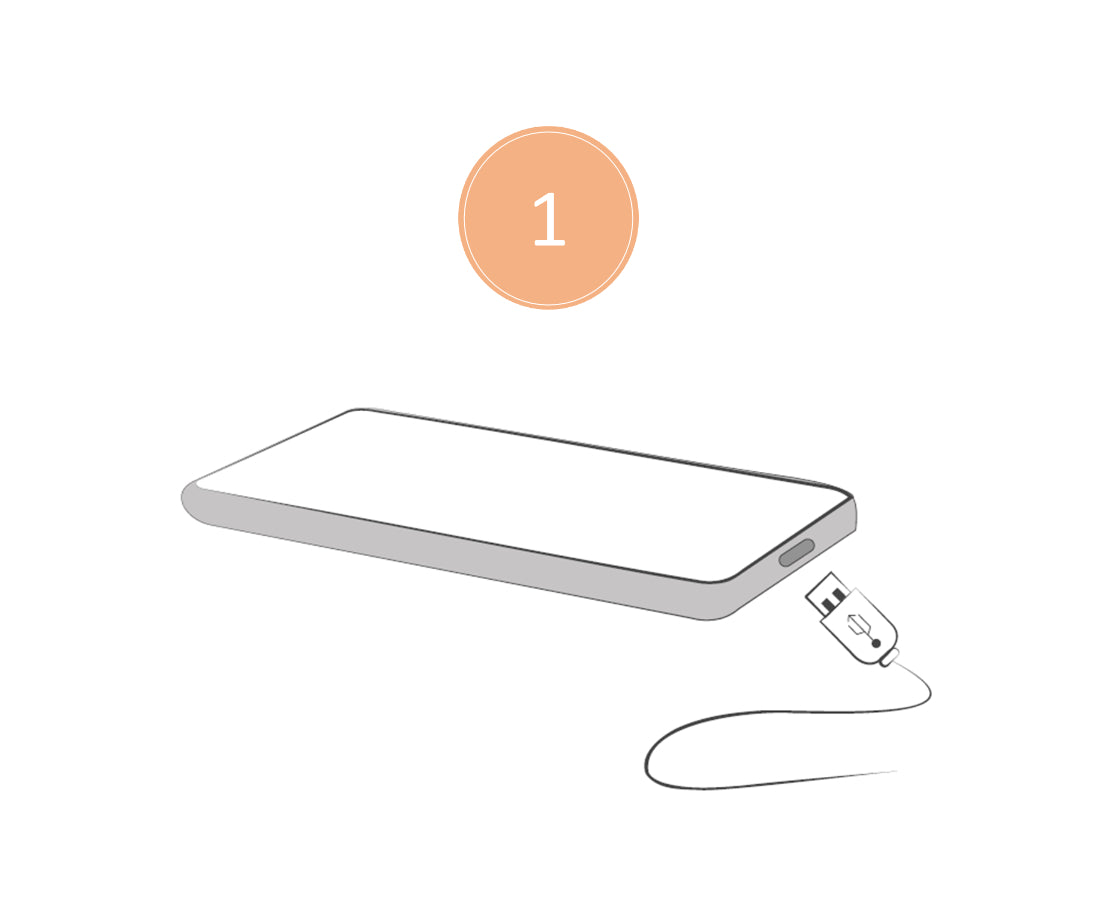 Connect the powerBank
Please connect the Power Bank [5V / 2A] to the USB cable of the heated neck pad.
Note: You could turn on the included white Power Bank with one click and turn off with double click.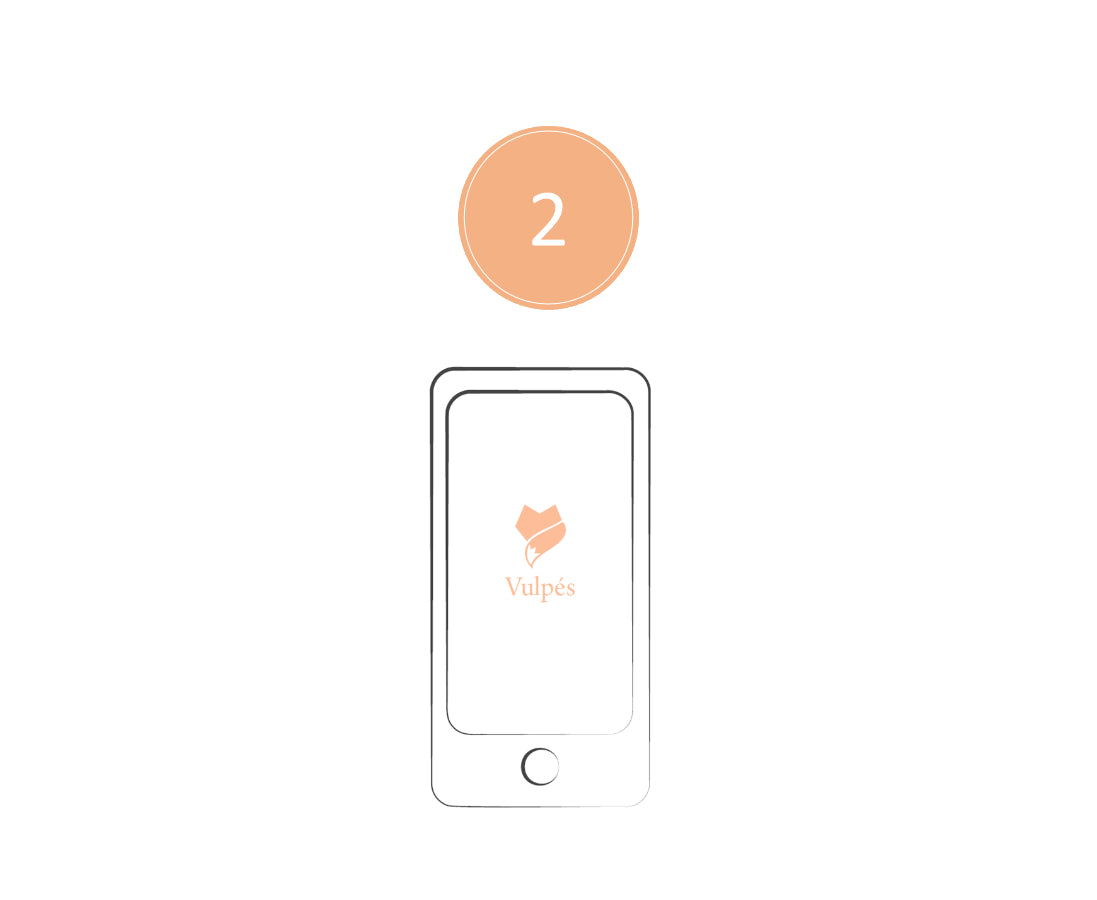 install the Vulpés smartwear app
Please download and install the Vulpés Smartwear mobile application for iOS or Android OS. Please connect the smart heated neck pad with your phone.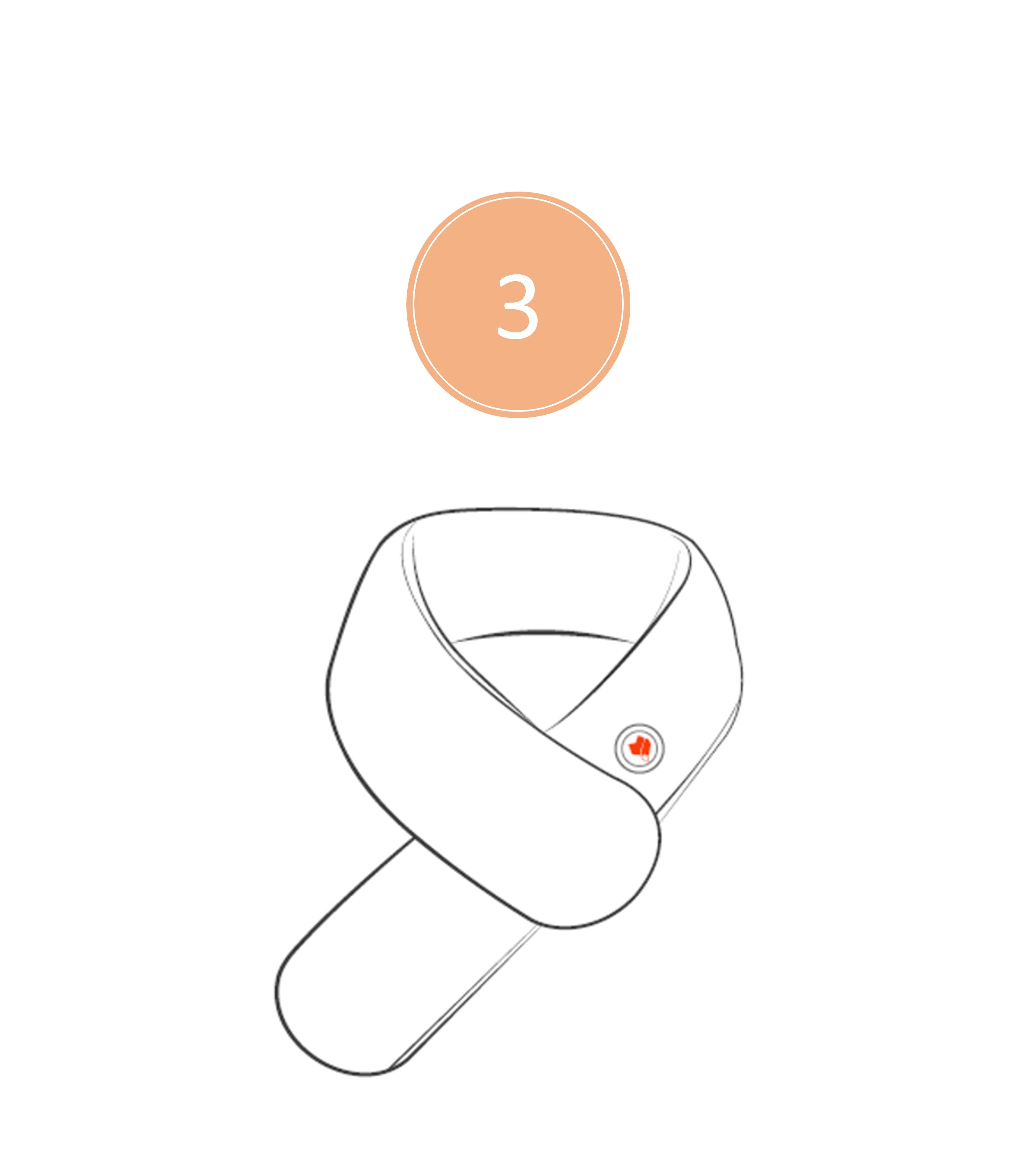 Smart features
Please follow the introduction in the app to unlock smart features like timer, comfort or mood mode.
the more economical and sustainable alternative to heat patches and medications
Economic and Sustainable
Lasts longer than 1000+ disposable heat patches.
Furthermore, with the reusable Vulpés heated neck pad, you contribute to waste reduction and safe resources.
Natural alternative to medicines
For managing discomfort, the Vulpés heated neck pad can be a natural alternative to medication.
Please consult with your doctor on the personal measures for treating discomfort and pain relief first.
Higher Energy savings
More than 30% lower energy consumption compared to a hot water bottle
*important note
Please consult with a qualified medical professional, such as your physician or healthcare provider on the use of the warming support device for the potential use cases mentioned above.
Vulpés NeckPad PRO is not a medical device or does not promise a cure for any health issues.
FAQs for the smart heated neck pad
The smart heated neck pad uses advanced heating technology to provide targeted warmth to the neck muscles. It's powered by a PowerBank or an external USB-Cable. The integerated Bluetooth Low Energy Chip allows to adjust heat settings precisly via smartphone.
You can adjust the heat levels by using integrated controllers with 3 settings [low: yellow / medium: orange / high: red] or with a connected Vulpés Smartwear app on your smartphone, tailoring the warmth to your preference.
Yes, the Vulpés smart heated neck pad is designed with safety in mind. It has a built-in safety features, overheat protection and is certified according to European and US standards.
Absolutely! The neck pad's portability makes it ideal for travel. It can be used in a car, train, or plane, providing comfort and relaxation during your journeys.
It's recommended to consult with a healthcare professional before using the neck pad if you have a medical condition. They can advise you on whether it's suitable for your specific situation
The smart heated neck pad's warmth helps in relaxing the neck muscles and improving blood circulation, relieving neck stiffness and promoting a sense of relaxation and comfort.
Yes, the smart heated neck pad can be washed. We recommend to clean the neck pad per hand. Please remove the powerbank from the pocket before cleaning.